Travels
of the guide office
Go with your favorite guides around the world: skiing, climbing, mountaineering and trekking. Feel free to book in advance, some trips like skiing and sailing or expeditions reserve up to 1 year before!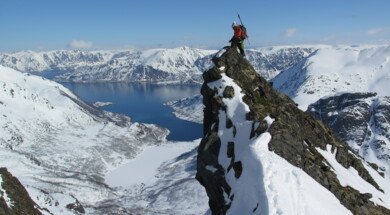 8 days / Flight Includes / 6 participants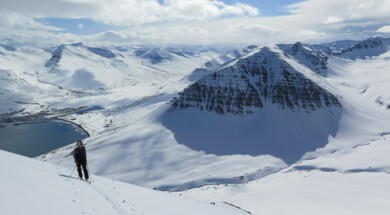 7 days / Avion compris/ 6 participants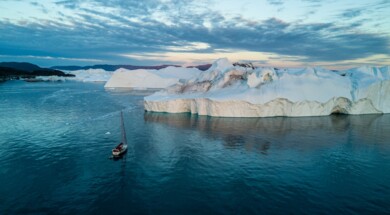 10 days / Flight Includes/ 8 participants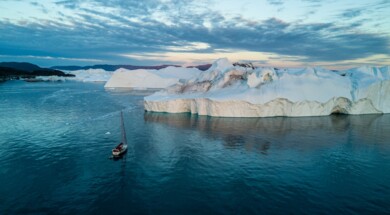 10 days / Flight Includes/ 8 participants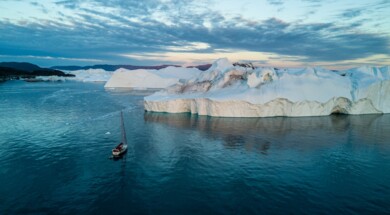 10 days / Flight Includes/ 8 participants
The guides organize for you all over the world ski, off-piste, hiking, trekking, canyoning, climbing and mountaineering trips. All-inclusive or tailor-made trips for all levels. ! Every year we travel with our customers to discover great destinations.

The most beautiful destinations for ski touring in Europe?
Europe has many mountain ranges for the practice of ski touring, obviously in the Western Alps we are spoiled by the diversity of reliefs and facilities to access many mountains. But some countries also have significant assets:
Norway and its fjords ... skiing in Norway is incredible, this country is undoubtedly the only one reconciling the sea and the mountains, the Lyngen Alps or the Lofoten are "musts" for lovers of wild rand skiing with a view on the sea, especially since in recent years many boats allow to organize boat trips-ski making access to some fjords even easier.
Iceland has a really fascinating relief, there is little or no vegetation, this land is volcanic which makes it active. Extensive streams and waterfalls, geysers and vast wilderness, Iceland was unknown for skiing until a few years or ski touring developed in the Troll Peninsula but also in the east of the island.
Greenland is the last wild sanctuary for skiing, it is hard to imagine the size of this country that is gigantic, glaciers calve in the Fjords and mountain ranges are almost endless. The East coast of Greenland is not frequented by skiers, it is reserved for expeditions, the mountains are even larger and larger than in Alaska!
The more civilized West Coast welcomes many more tourists and "Boat Trip" come for skiing or to see Polar Bears!
Where to go on a trip to ski powder?

Without a doubt Japan! It's the powder destination par excellence, a change of culture and radical language, the Japanese powder is deep and light. In general we mix access to ski lift and ski touring to enjoy the Japanese birch forest that can ski even in bad weather. After skiing, a little tour at Onsen (Hot Source) will allow you to relax after the effort.

Traveling climbs and climbing?

They are numerous and often in destinations of dreams, without going far, the Greece with Kalimnos Island makes it possible to climb in ridge on sumptuous rock, while enjoying evenings to taste leaves of vine and raki!
Obviously if you like Big Wall climbing, the dream destination will be the United States with the Yosemite National Park, here it is the paradise of climbing in crack and granite.
Other destinations like Madagascar or Thailand will allow you to climb and enjoy beautiful beaches.

Canyoning stays?
If you like white water, adventure and friendliness; the canyoning destinations are for you. Fun activity par excellence canyoning is practiced almost everywhere.
The most beautiful canyons are probably on Reunion Island, but Europe with Corsica, Ticino (in Switzerland) or the Sierra de Guara in Spain are not left out!
Whatever happens, the water will be fresh and invigorating even with a good combination.
For further information, please contact us